AIEW Trade Show 2019
Members and Partner Suppliers together
Associated Independent Electrical Wholesalers (AIEW) held its 2019 Trade Show and Dinner at the De Vere Cotswold Water Park on the 5th of October.
The Trade Show ran from 11:00am to 4:30pm with trade stands representing AIEW's Partner Suppliers. Many suppliers showcased new products and with a variety of competitions, prize draws and on the day offers, stands were busy and business was bustling.
Another successful show was made possible by the support and efforts of AIEW's Partner Suppliers and their staff for in what was a long day; AIEW and its Members thank them all. As always the AIEW Trade Show was all about bringing Members and Partner Suppliers together away from the day to day pressures of the Trade Counter and allowing Suppliers build better business relationships with AIEW Member wholesalers.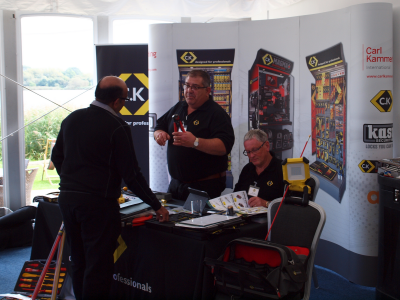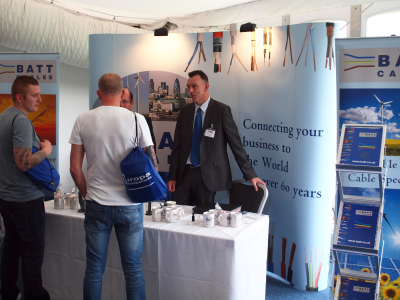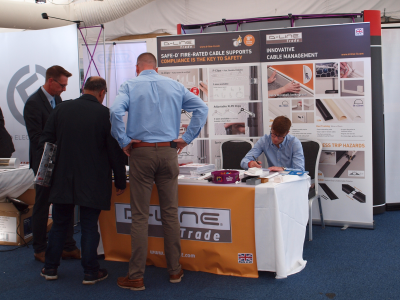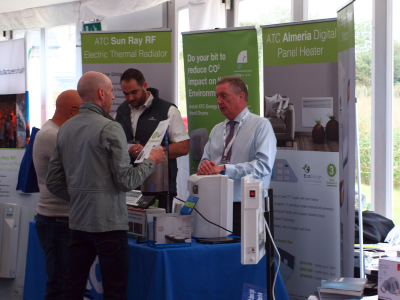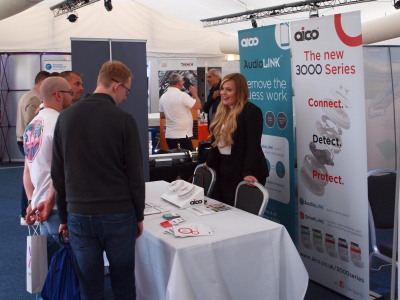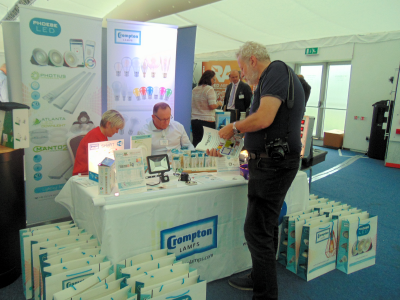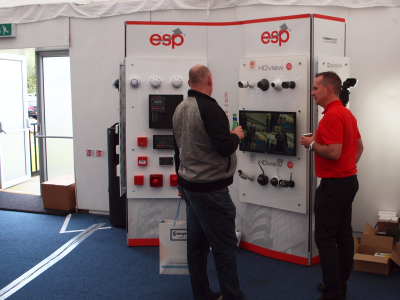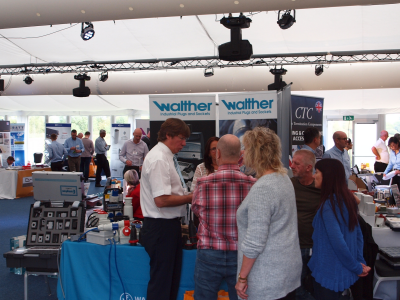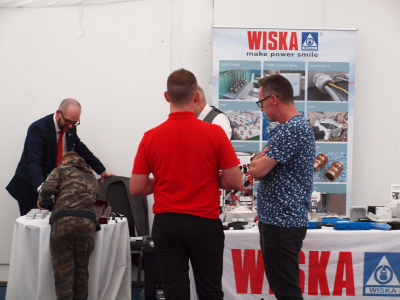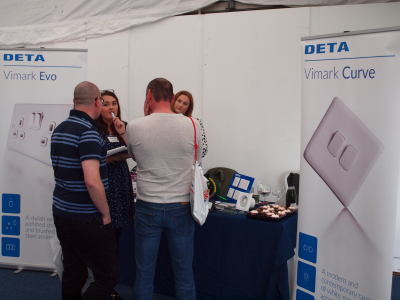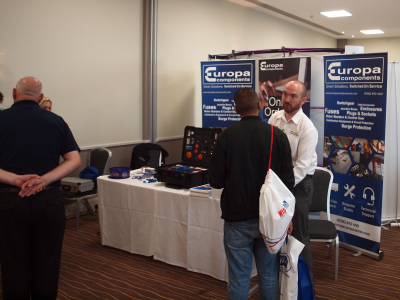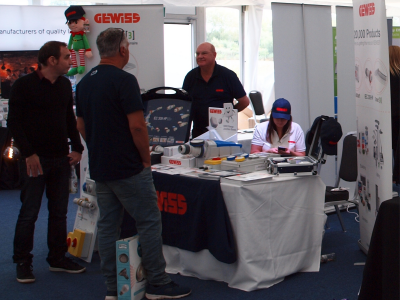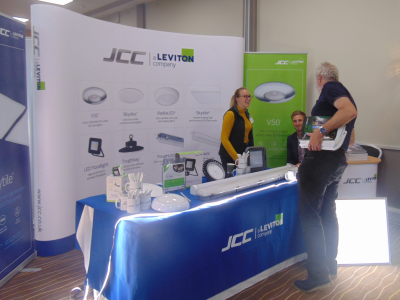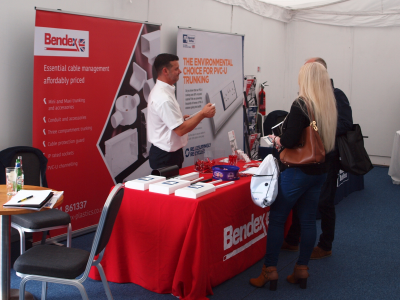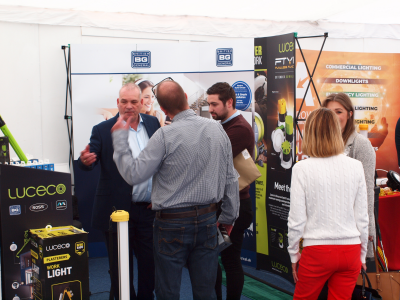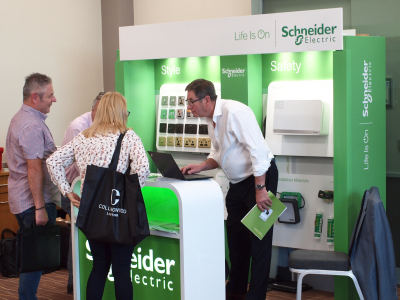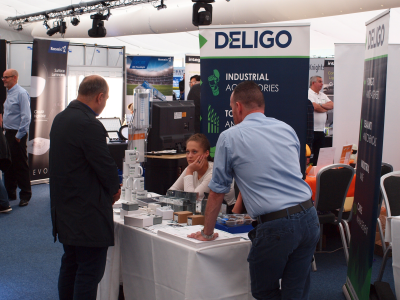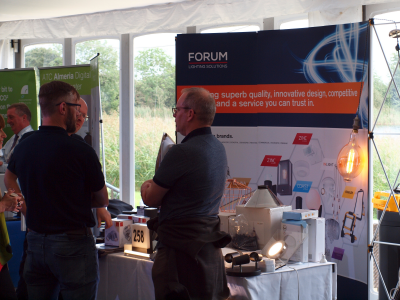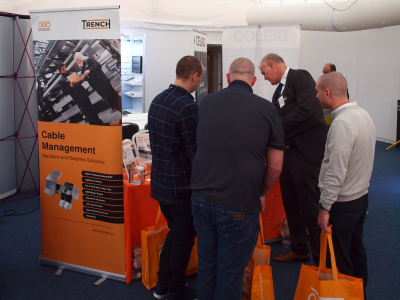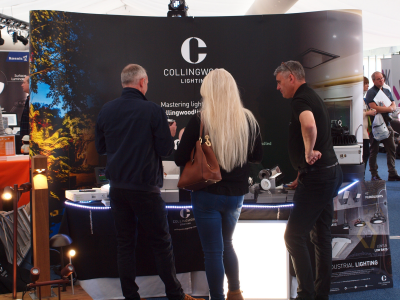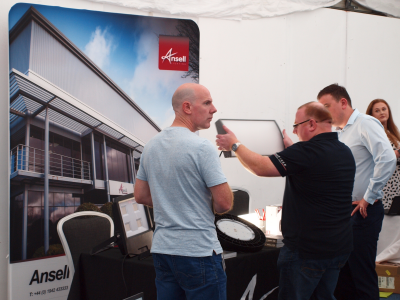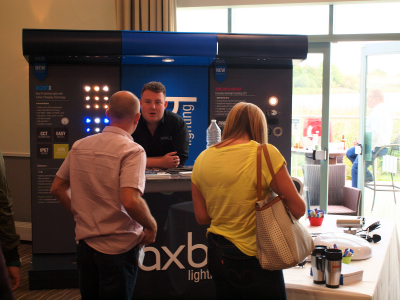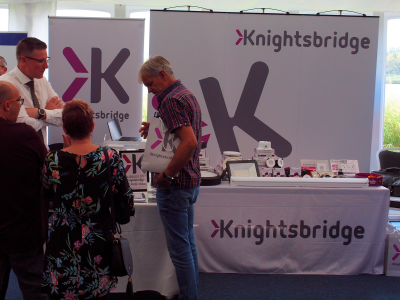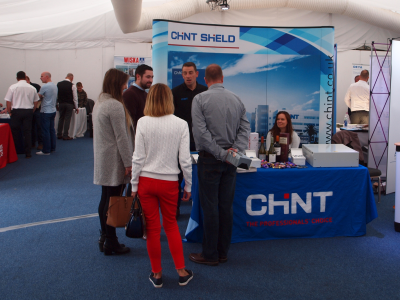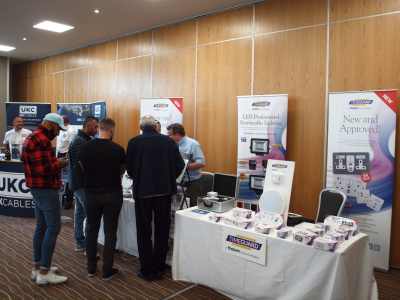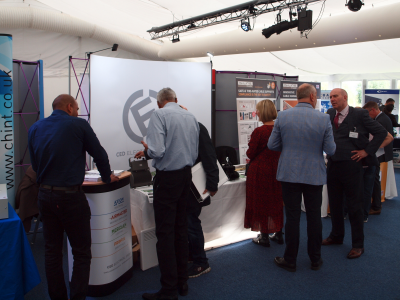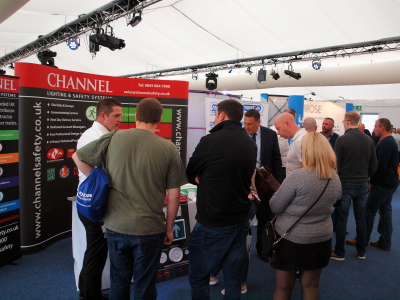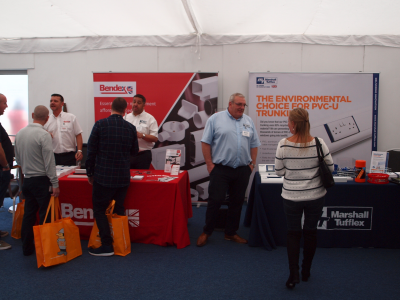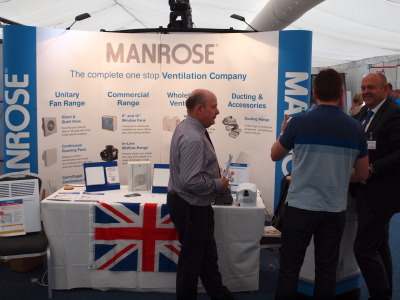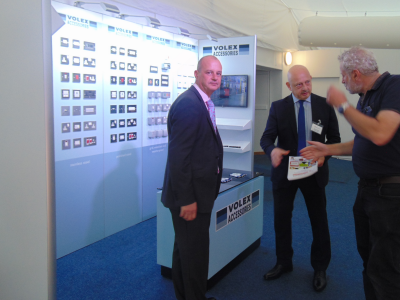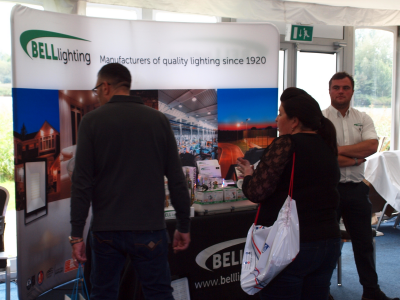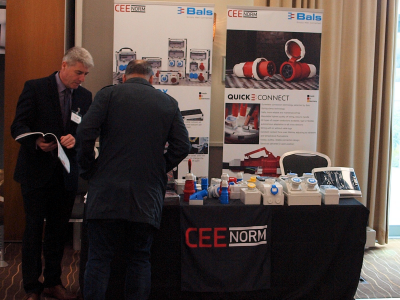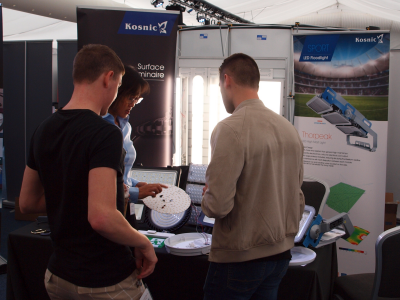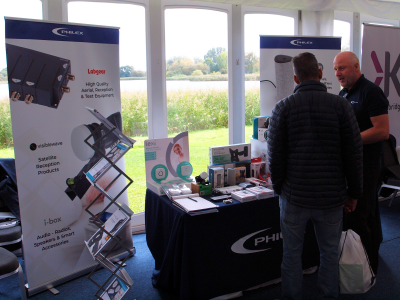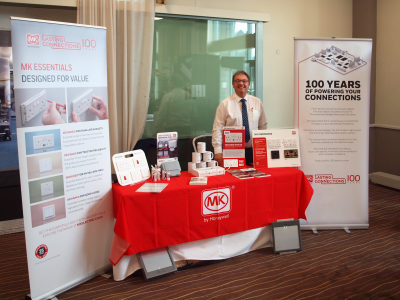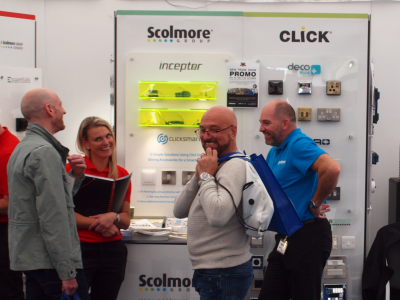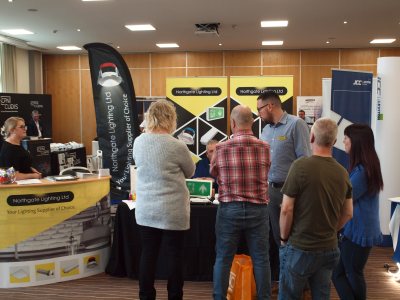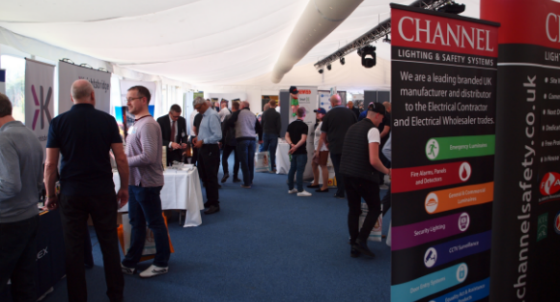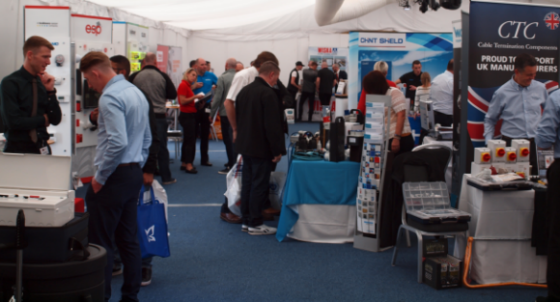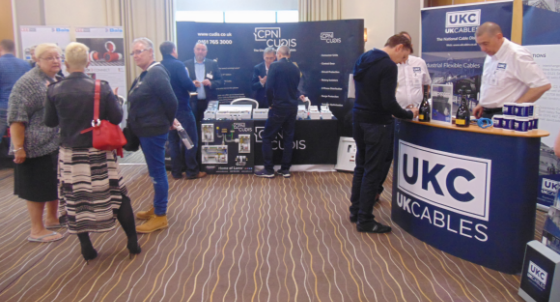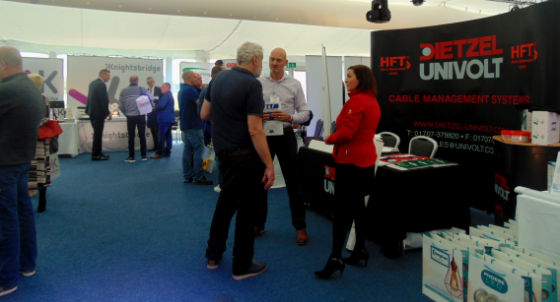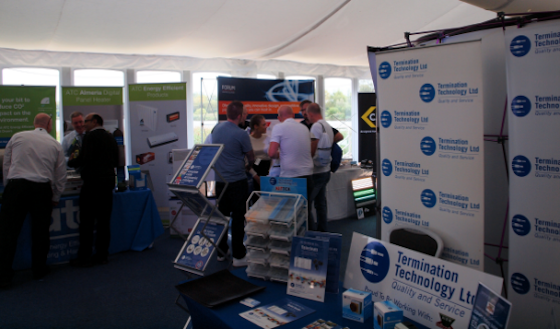 Feedback has shown AIEW's Trade Show to be very effective once again, with Suppliers reporting good numbers of orders placed and AIEW Members' having a positive and interested approach at their stands and throughout the event in general.
On Saturday evening, Members and Suppliers gathered for pre-dinner drinks followed by dinner in the Whimbrel Marquee. David Dunning (AIEW Chairman) welcomed the assembled guests and raised a toast to the Suppliers thanking them for their support both at this event and throughout the year. Elliot Rothon from Wiska graciously responded on behalf of the Suppliers highlighting their long standing involvement with the group and importance of the Members to the Suppliers.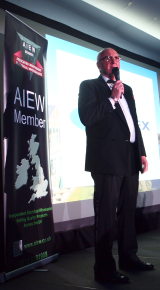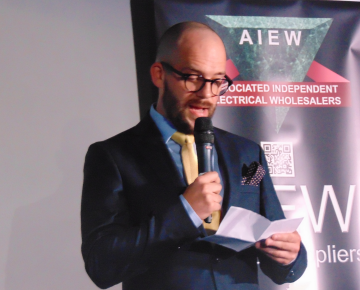 Following the meal, comedian Tom Wrigglesworth entertained the diners.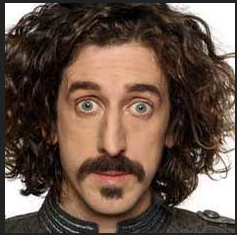 The evening moved on to the Suppliers competition prizes and awards. Andy Gardner, AIEW´s Chief Executive and Master of Ceremonies for the evening, then announced AIEW's Partnership Award given to the Supplier that has done the most to push forward the partnership between themselves and AIEW's Members, won this year by CED with the award presented to Marc Koslover.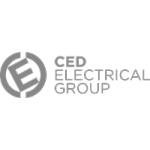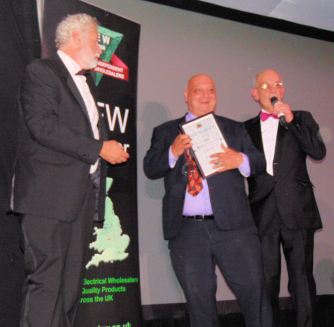 ---
AIEW Supplier of the Year award.
This award is voted for by AIEW Members only and takes into consideration price competitiveness, field and after sales support, stock availability and product quality.

This year´s results in reverse order were:
ML Accessories in third,
Scolmore Group in second and ......
AIEW Supplier of the Year 2019 Ansell Lighting.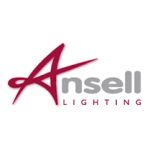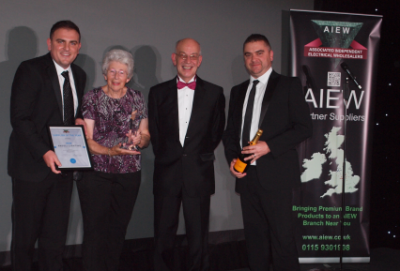 AIEW Director, Anne Dunning, with
Jake Barwick and Paul Hyatt of Ansell Lighting
AIEW Supplier Of The Year 2019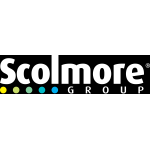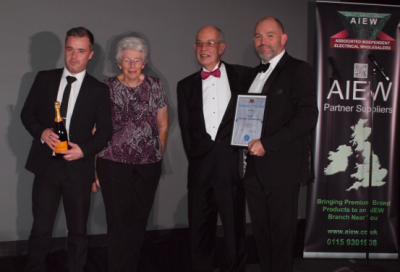 Alan Parry and Lee Taylor of Scolmore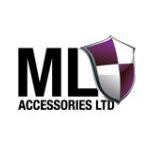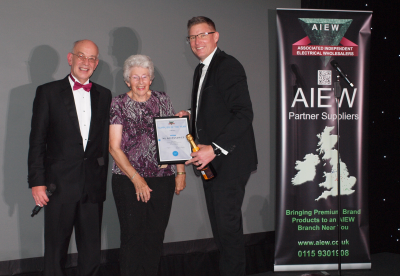 James Francis of ML Accessories
---
Some of the prizes presented on the night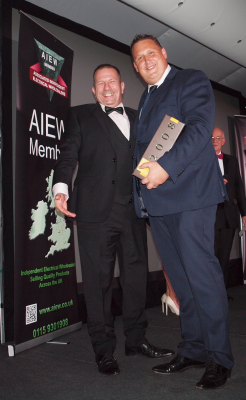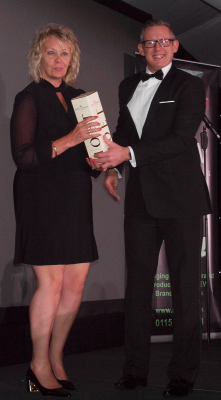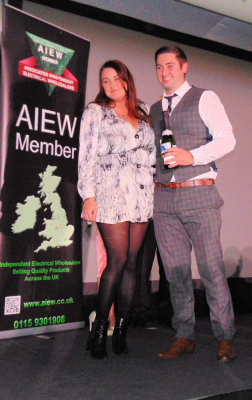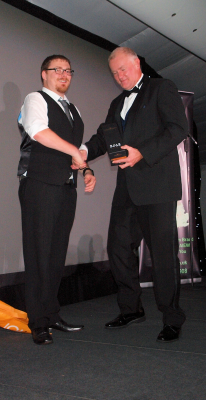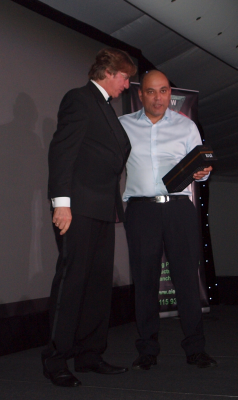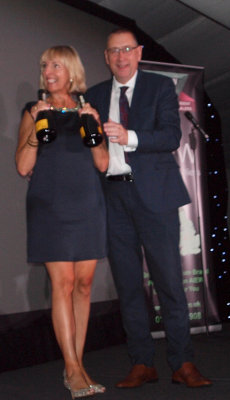 pictured from the top: Channel, MLA, Deta, Trench, Walther, UK Cables.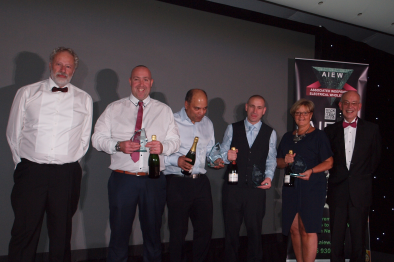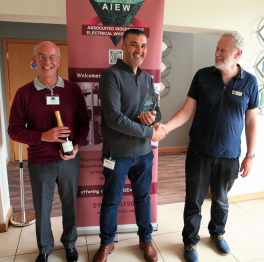 and some of the Members crlebrating 10 years with AIEW in 2019.